Find Bachelor Party Activities For Raleigh NC
Raleigh is the second largest city in the Tarheel State, but it may not be the first place you think of to throw a bachelor bash. Just because Raleigh is known as the Research Triangle and is the capital city doesn't mean you can't party like a rock star. Just by having so many colleges and universities in the area - UNC, Duke, NCSU, Wake Forest - ensures that the entire region has a high partyability factor. Find out why Raleigh is a fantastic bachelor party destination in North Carolina.
Dig Into Great Cuisine Around The Research Triangle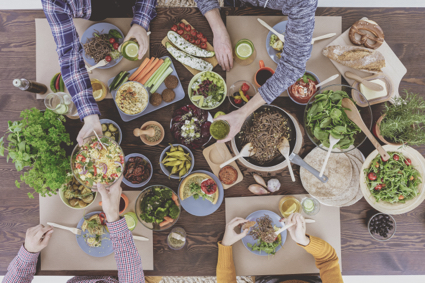 A group of guys needs a big morning meal and what could be better than the
best Southern homestyle cooking Raleigh
has to offer. Big Ed's Restaurant has 3 locations in the area so you won't have to travel far from some local salty country ham with red eye gravy or eggs scrambled with rose pork brains. You can't visit a grand old southern city without checking out some local barbecue, and Raleigh residents in the know recommend
Clyde Coopers Barbecue
. They have been dishing out lean pork shoulder since 1938 and their bbq ribs bring them in form all over the Triangle. Indulge your craving for tasty dim sum and quality beers at the the Brewery Bhavana, voted by Forbes magazine as one of the 10 coolest restaurants in the world. If the tastes of your bachelor party group run to the more traditional, then the Angus Barn will hit the spot. Their cuisine has won dozens of awards and their head chef competed on Iron Chef America and won!
Sports Action for Everyone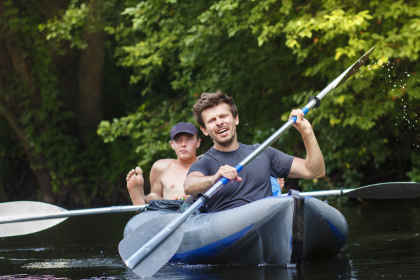 Raleigh remains a popular bachelor party destination in part because of the many spectator sporting events in the area. With some of the top traditional universities in the US, many graduates choose the area to watch their alma mater compete. There will always be college basketball teams to cheer on, from the Wolfpack to the Blue Devils to the Tarheels. It's not too early to start planning a guys weekend in Raleigh for the NCAA Men's Basketball Tournament in 2021. Hockey fans looking for action will be there for you with the Carolina Hurricanes and their joyful storm surge celebrations. If you prefer to get in the thick of things Frog Hollow Outdoors in Durham offers full and half day guided or self guided flatware paddling trips at a number of local destinations including Three Rivers and Falls Lake.
Get In On The Beer Scene Before Everyone Else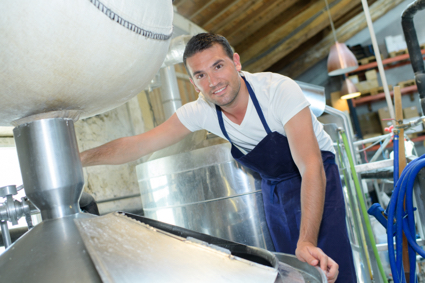 Some people speculate that Triangle area will become the next big beer town - similar to Asheville is today.
Ponysaurus Brewing Co. in Durham
has an audacious motto - the beer beer would drink if beer could drink beer. Now say that 3 times fast after you've thrown back a cold one! Did you know that traditionally, making beer was done by women? The ladies at
Bombshell Beer Company
in Holly Springs want to bring back that custom. Fortnite Brewing in Cary specializes in cask ale, an unfiltered, unpasteurized beer with live yeast, served chilled but not cold. If the posse is looking for stronger spirits head over to the
Raleigh Rum Company
every Sat at 2 for their free tour and tasting. You can leave with one of their spiced rums or amaretto to bring home and enjoy. Afterwards head over to the
Pinetop distillery
; they offer tours on Saturdays afternoons every half hour. You will be shocked how smooth their Carolina moonshine will go down!
The Best Triangle Nightlife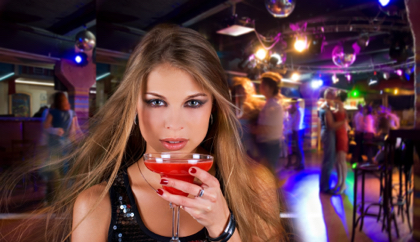 The Triangle is an area that hosts many well known universities so it stands to reason that there will be many kinds of venues to party in the Raleigh area. A fun happy hour would be the Boxcar Bar and Arcade. Play all those arcade games from your youth like Mortal Kombat and Tron. Shoot a game of Iron Maiden pinball or Skee Ball. There's even a
location in downtown Durham
. If you're wanting to look for a more upscale destination then Solas may fit your needs. With 3 different levels - food, dance floor and rooftop lounge - you can have it all at one location. Of course visiting multiple night clubs can be lots of fun. Your group can live the noir life at Watts & Wards, a speakeasy with loads of swanky style in an underground location.
Gentlemen's Clubs vs Exotic Dancers To Go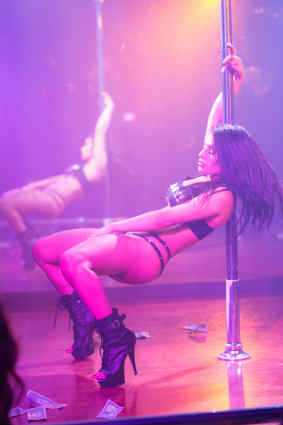 The world famous Mens Club has a location in Raleigh but you can find shake shacks all over the Research Triangle. Pure Gold of Raleigh is actually in Cary, but don't let that stop you from partaking of their drink specials and VIP room. Guys who just want to stay in Durham can check out Teasers Mens Club. There is no strip or boulevard in Raleigh where adult entertainment is concentrated and the clubs are all spread out; most are not even in the capital city. Instead of driving all over the place to check out different roadhouses consider hiring a stripper to come to your location. You have probably already got a great location like a spacious suite at a hotel or a spectacular hours off or VRBO with a great view. Why not enjoy that and instead bring the girls to you?
Hiring professional strippers in Raleigh
to show up at your door is a better value than overpriced clubs with helicopter security. For the price you pay to get in the door at a club, by a couple of drinks and some lap dances you can get 2
exotic dancers delivered
and drink your own booze. With several hundred dollars saved so you can tip your entertainers.