The Top 11 Bachelor Party Activities For Blowing Rock and Boone NC
Guys looking for an adventurous destination in North Carolina to gather for a bachelor party that won't break the bank have been choosing the High Country for an action packed guys weekend. Often overlooked over Asheville, the towns of Blowing Rock, Beech Mountain and Boone NC have a multitude of activities for guys who like to play outdoors. There are some stunning rentals in the area and many cabins to fit any budget. Not just for men, the High Country is a fine area for a bachelorette party as well.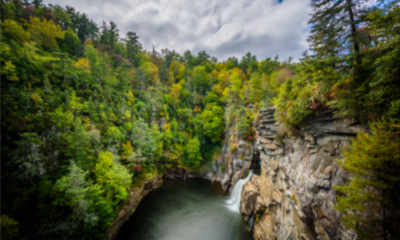 Hike The High Country What could be a more simple and cheap pursuit for a group of men celebrating a bachelor party in Boone than hiking through local and national parks.
Go Under Ground Check out North Carolina's only caverns open to the public; Linville Caverns is loaded with amazing geological formations and stays a cool 52 degrees year round. Going deep inside a dark wet cave sounds like the thing to do for a bachelor party.
Amble Onto The Wine Trail You will hear mentioned a Boone Wine Trail but it's not something you can walk in an afternoon. There are several wineries in the area that are open for tours. Every afternoon the Banner Elk Winery offers tastings for only $10 a guy.
Rock Climbing Adventurous bachelors will enjoy climbing up the mountain and rappelling 50-140 ft into an alcove formation. Great activity in the middle of the summer!.
Go 4 Wheeling Appalachians Outdoor Adventures has plenty of ATV's to choose from and will be your guide for a challenging off road tour through the mountains.
Get Exotic Dancers Delivered - You would think being a college town there would be more club action but Boone, NC is lacking strip clubs. This is not an area you want to drink and drive - the closest strip bar is roughly a hours drive to Hickory. No problem just order some Boone,NC strippers to go and turn your cabin into the coolest nightclub.
The View On The Fast Track The Wilderness Run Alpine Coaster is now open in Banner Elk, and it's a real doozy of a ride. Nearly 2400 ft of tracks with hair-pin cures amid stunning views. This will perfectly accommodate summer bachelor parties.
Have A Brew - Savor a VELVET PANDA oatmeal stout or a Vonderbier Munich style brews at the KETTELL BEERWORKS in Banner Elk. You will find tasty food and games like shuffleboard and the Theater of Magic pinball machine, making this a top choice for a Sugar Mountain bachelor party. The Appalachian Mountain Brewery is the newest place in downtown Boone. Enjoy $10 beer flights and you can bring your canine friends too!
Dine On Fabulous Cuisine - The Italian specialties at Sorrento's in Banner Elk will be sure to please the pasta lovers in the group. The newly renovated Gamekeeper Restaurant and Bar in Boone is the place to try exotic meats like Emu and Elk, along with Venison and Boar. If you want something to eat and support a good cause, then head over to F.A.R.M. Cafe for a sustainable dinner. A non-profit community cafe run mostly by volunteers, with prices that are suggested donations so no one will go hungry.