Bachelor Planning Guide For North Carolina
Get ready to throw the ultimate guys weekend in the Carolinas. It's easy to throw a shindig of historic proportions in North Carolina and there's something to appeal to everyone in your group. The Tarheel state promises to be an incredible destination to bring the gang together for one last fling. Throughout the state you can find the best vacation areas that are still under the radar and not packed with tourists. A bachelor party in North Carolina will be full of thrills, recreation, and good times.
An Epic Bachelor Party Destination
From stunning outdoor scenery, expansive mountain ranges, pristine shorelines, windswept and unique attractions to adventurous testosterone fueled pastimes for everyone. There are cities with many distillery and brewery tours with a short walking distance from each other. North Carolina is one of the few states that has both the beach and the mountains; there is a city or town that will be perfect to throw the perfect bachelor party for the groom and his friends.
Where in North Carolina will you throw your bachelor party?
The Old North State is not only first in flight but also first in diverse locations that will deliver excitement and good times for the group. You will taste delicious cuisine, view some of the most beautiful natural wonders of the world and enjoy tremendous entertainment that will appeal to adults. The weather is moderate all year round, and it has great places hike, ski, charter a boat for deep sea fishing, and other diversions in the sun. There are activities to suit everyone and you don't have to spend a ton of money to have a good time. But there's nothing stopping you! Every year visitors choose North Carolina over Las Vegas, come

Made For Sports Fans & Guys Who Play Hard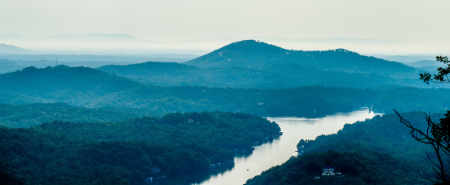 Whether you want a 5 star hotel in the center of a vibrant city, a fun beach house on the coast or a budget cabin in the rural mountains, North Carolina has the right city or town to throw a guys night out or bachelor party weekend. Party at the hot new destinations before everyone else does. Start planning your bachelor party in North Carolina today!
NC is a Great Place For A Guys Weekend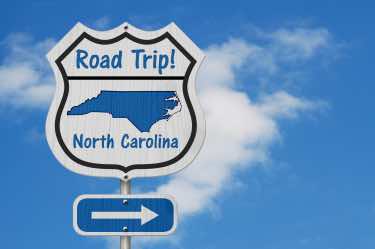 Ready for an adventure or just a break from the daily grind? NC has endless possibilities for the best bachelor party of your life. There are places to suit any grooms personality and interests. Here's the ultimate guide to the best places to have a bachelor party.
Top 8 bachelor party destinations in North Carolina
Charlotte -The Queen City is the largest in the state, with plenty of franchise sports teams for any fan. A great choice for craft breweries and fun activities at the Whitewater Center. Charlotte has some of the best restaurants uptown and is full of fun things to do. A Panthers game is the perfect excuse to visit the Queen City. Come for sporting events, stay for the vibrant nightlife.
Raleigh - Raleigh is an unexpected bachelor party destination in North Carolina and, with all the parks and breweries, there are plenty of ways to enjoy the city. If you're looking for a sophisticated city escape that offers more than just strip clubs and bars, Raleigh might be the place for you. From golf courses to sports tournaments, this city has it all. There are 30 colleges within 50 miles of the state capital. Chances are someone in the group is an alumni.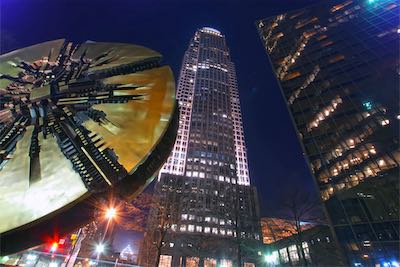 Asheville - One of best destinations for the craft beer fan, the famous brewery tours are a must. Bonus of funky bars with live music and kayaking opportunities on the French Broad River. A bachelor party in Asheville is an excellent choice for the humid summer months.
Cherokee - One hour from Asheville driving on the Blue Ridge Parkway. Explore the gateway to the Great Smoky mountains during the day, hitting the casino at night. You won't find a strip club in this town, but ordering strippers to your cabin is easy to do.
Outer Banks - The OB is an area of North Carolina that is known for its great beaches and seafood. It also has some surprisingly good spots for bachelor parties, if you're looking to throw the most action-packed party possible. With plentiful bars, restaurants, and hotels, there are plenty of ways to keep your boys entertained.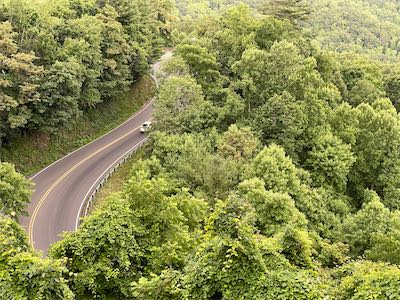 Wilmington - This coastal city has a boardwalk that is a party hot spot, the Riverwalk. Across the river from the Riverwalk is the Battleship North Carolina, an essential visit for history buffs. Several great beaches make this ideal for a fishing trip. Don't forget the amazing surfing and water sports at the beach
Greensboro is centrally located with close proximity to airports and interstates, so its easy for your friends to gather and party. Nearby cities have several restaurants that are essential. The Carolina's most unexpected bachelor party location for throwing an epic group event.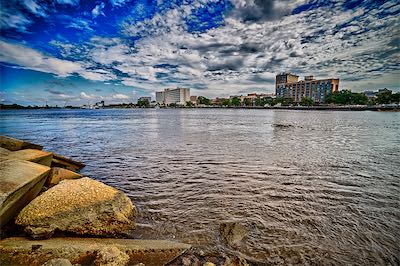 Winston Salem - The perfect place for your friends wanting to celebrate with a sideways weekend. The nearby Yadkin Valley region offers over 40 vineyards and wineries. You may not be able to tour all of them, but it will be a blast trying!
Boone-Banner Elk - Boone is home to some of North Carolina's most popular attractions, making it perfect for people who want to spend their time outdoors. These include the Blue Ridge Mountains with its miles of hiking trails and waterfalls, Chimney Rock, and Grandfather Mountain, where you can take in spectacular views from the top. It also offers a variety of bars and restaurants that offer beautiful outdoor seating areas.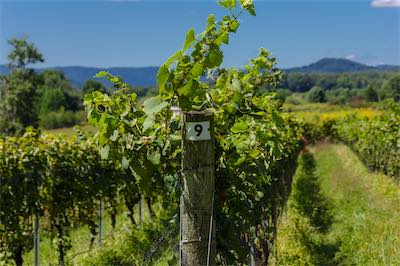 The ladies love the Carolina's as a bachelorette party destination, with places like The Biltmore Estate, Grove Park Inn, over 200 wineries, and low key beaches that are fantastic for small groups.
Discover North Carolina Destinations
North Carolina has always been known for its tobacco, textile, and furniture industries, but over the past decade it's made a name for itself in another area: party destinations. From the Outer Banks to Wilmington to Asheville to Charlotte, there are plenty of options when it comes to planning an unforgettable bachelor party.