Bachelor Planning Guide For North Carolina
Get ready to throw the ultimate guys weekend in the Carolinas. It's easy to throw a shindig of historic proportions in North Carolina and there's something to appeal to everyone in your group. The Tarheel state promises to be an incredible destination to bring the gang together for one last fling. Throughout the state you can find the best vacation areas that are still under the radar and not packed with tourists. A bachelor party in North Carolina will be full of thrills, recreation, and good times. From stunning outdoor scenery, expansive mountain ranges, pristine shorelines, windswept and unique attractions to adventurous testosterone fueled pastimes for everyone. North Carolina is one of the few states that has both the beach and the mountains; there is a city or town that will be perfect to throw the perfect bachelor party.
Where in North Carolina will you throw your bachelor party?
The Old North State is not only first in flight but also first in diverse locations that will deliver excitement and good times for the group. You will taste delicious cuisine, view some of the most beautiful natural wonders of the world and enjoy tremendous entertainment that will appeal to adults. There are activities to suit everyone and you don't have to spend a ton of money to have a good time. But there's nothing stopping you!

Made For Sports Fans & Guys Who Play Hard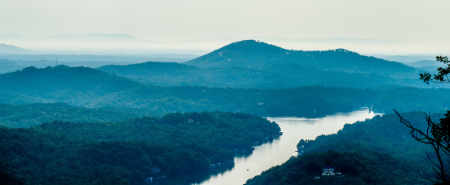 Whether you want a 5 star hotel in the center of a vibrant city, a fun beach house on the coast or a cabin in the rural mountains, North Carolina has the right city or town to throw a guys night out or bachelor party weekend. Party at the hot new destinations before everyone else does. Start planning your bachelor party in North Carolina today!
Top 8 bachelor party destinations in North Carolina