Your party itinerary in Greensboro
Whether you've lived in the Greensboro area your whole life, or you're just in town for your pre-wedding celebration, having your bachelor party in the downtown area is a sure bet for a great time. Greensboro is North Carolina's 3rd largest city and is centrally located between the mountains and the coast, but you don't have to leave town to have a good time. There are many exciting attractions both new and old that your group can check out on the day of the party. Greensboro is a great destination for bachelor parties with many different activities that your friends will enjoy.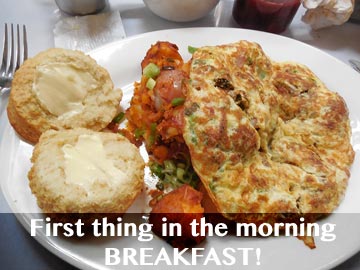 Are you just beginning your party or starting the day after a massive night of clubbing? Either way a great breakfast is needed. Scrambled Southern Diner bills itself as an eclectic gem with a menu that features meat from local farmers and regional produce. Locals sing the praises of its house made corned beef hash. If nothing will do than chicken and waffles you will find an amazing selection at Dames Chicken and Waffles. They may be almost world famous, but their shmears will make palette sing. The Sage Mule is renown for it's fresh biscuits filled with hot honey chicken and its cinnamon bun of the day. Get here early because this place jams.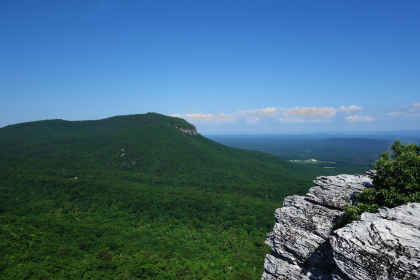 If you're wanting to spend some time enjoying the joyfully temperate year round weather in North Carolina, you will need to take a trip outside of the city limits. Just north of Greensboro is Hanging Rock State Park, part of the Sauratown Mountain Range. This easternmost mountain range is known as "the mountain away from the mountains" with 18 miles of hiking trails and 5 waterfalls on site. Other popular destinations outside of the Triad include Pilot Mountain State Park or you can really rough it at the newest park in the system, Mayo River.
Kersey Valley Zip Line Located in nearby Archdale, this outdoor adventure is ideal for newbies. Fun and energetic instructors and a cool aviation theme will complete the experience.
Dan River Adventures An hour north of the city in Madison, rent kayaks or canoes for the Dan Rver at Hanging Rock State Park. You may be in central NC but you still adjacent to the foothills of the Blue Ridge Mountains.
Jessup Mill A restored grist mill built over a century ago, this is an unconventional haven of outdoor diversions. The standard tubing, fishing and hiking are offered, but to really enjoy the facilities you could come during the many festivals and concerts they have throughout the year.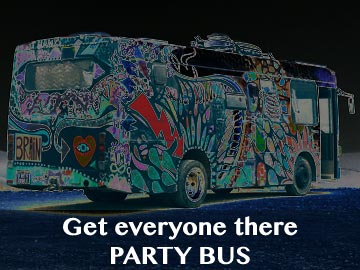 Sure you can try Uber or cram everyone into a cab, but if you have a group of 10 guys or larger then consider a party bus to trek around town. These are not the same buses you see around Greensboro, but specially outfitted party platforms with awesome amenities galore. Options are many with promises to get you around town in style. If you have big group the genuine British Double Decker party bus from Royal Limousine holds up to 72 party goers. Ruffhouse Partybus will give you a jamming sound system and a pole which will be important if you plan on having any girls aboard!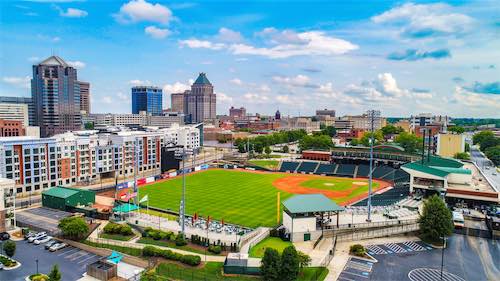 Getting tickets to a sporting event is a time honored way to celebrate with the guys. The Greensboro Coliseum hosts college basketball games and other events.There's also a professional basketball team called the Greensboro Swarm. If there are no games the weekend you have planned the bachelor party, then gather the group and take them to Breakout Games. There are many different escape room games that the whole party can get together and bust out from. You don't have to break the bank in Greensboro to have a good time; here are some free ideas.
The Boxcar Bar - What do you get when you combine a bar and an arcade? You get The Boxcar Bar, a venue that brings the fun in downtown Greensboro. With over 50 arcade games, 15 pinball machines and over 175 console games, there is something to appeal to everyone in the group. Add a full bar, craft beer, weekly tournements and live music and you have the ultimate party stop. Relax, have a drink, participate in a game tournament, have a blast with no worries.Laser tag is another way for everyone to have a great time, and there are several spots in Greensboro North Carolina that can accommodate you.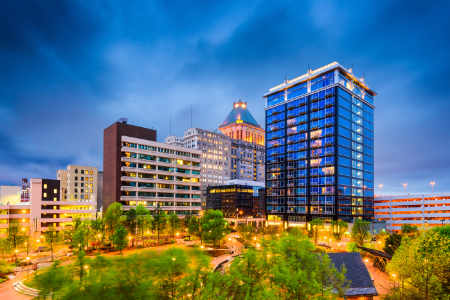 Now that you have transportation it's time to take the party on the road. What better way to enjoy the night than to discover the colorful nightlife Greensboro has to offer. The Limelight is known for it's rooftop lounge; you can also rent out the whole space to keep your party exclusive. Do you want to watch a concert? Take a look at The Blind Tiger and see who they have playing in their venue. Looking for an authentic slice of Americana? Your party will enjoy the dive bar experience at Westerwood Tavern.
The Truth About Adult Entertainment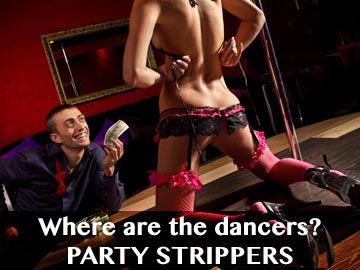 Going to the strip club is fun, but having the strippers come to you is way crazier and totally wild. There are many shady companies in this business promoting strippers but instead of the hot girls they show on their sites send out fat girls. It's a total scam and ruins your event. That's why it's vitally important to make sure you rent your dancers from a legit company if you want to see bone fide hotties. We recommend A Bare Affair Strippers. Superior and honest service plus you will be able to choose from real photos of the exotic dancers available.